I have a bookshelf in my flat dedicated to baking equipment, books and of course…sprinkles!  To me, sprinkles have so many different purposes.  They are an easy decoration to use, so they are good for baking with kids, or even baking for kids parties; they can set off the theme of your bake, so green and red for Christmas as an example; they can even be the star of the show, especially if they are shapes like little dinosaurs!
So, here is a little compilation of some of my favourite sprinkles available round the web.  They are the no fuss, easy to use solution to decorating cakes!
1. Policemen Sprinkles
Okay so technically this is a piece of artwork, and these aren't actually sprinkles.  But come on, how awesome would these actually be?  If they exist, could someone let me know please…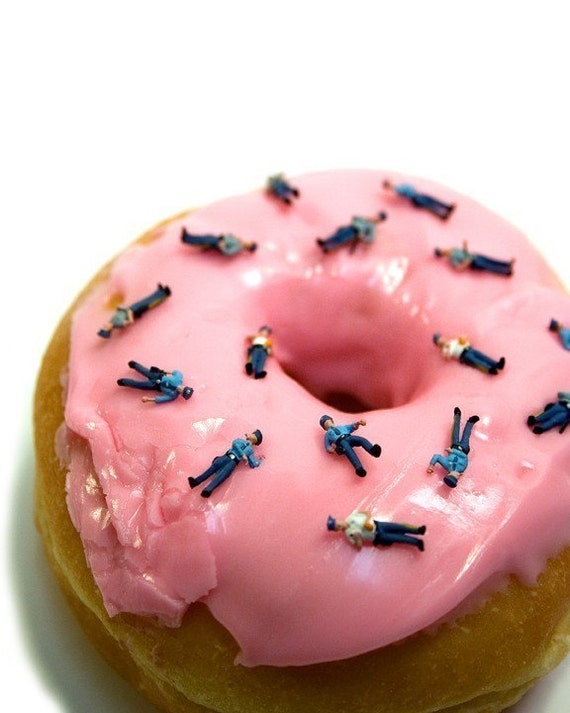 2) Dinosaur Sprinkles
I have these, and dinosaur cupcake cases, and dinosaur cookie cutters…my favourite childhood film was Jurassic Park.  Ahem.
3) Fruit Sprinkles
I love these.  They have so much potential, but my first thought is of casino slot machines…how nice would these sprinkles look on cakes for a Vegas or casino party?  A lot fresher than the usual dollar signs, card suits and coins right?
4) m&ms Anyone?
It's easy to forget about the simple stuff when you're wrapped up in the world of cake decorating.  But m&ms are really versatile and you can even personalise them – perfect idea for a birthday treat no?
5) Sprinkles for a Cause
If you're baking for a charity, you want to make tasty and pretty cupcakes on the cheap so that you can give back as much money as possible.  Sprinkles like these Breast Cancer Awareness ribbons are perfect for that.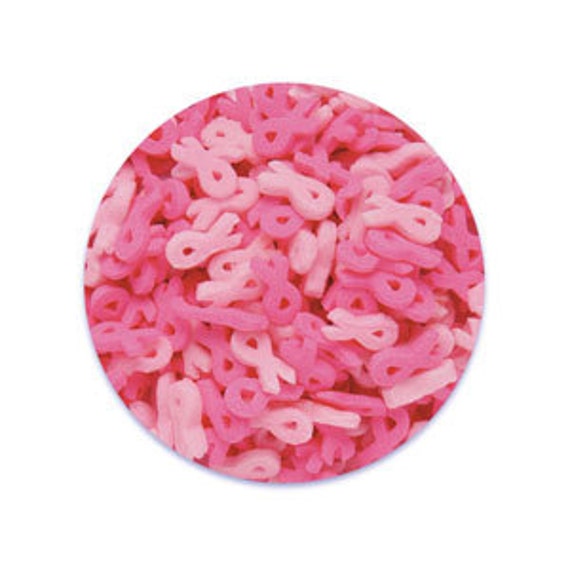 6) The Classics
Any cake will look good if it is decorated in the classic rainbow sprinkle.  There are so many varieties as well; strands, hundreds and thousands…
8) Homemade!
I first came across these homemade sprinkles on Brave Tart's site.  It looks time consuming and fiddly, but if you're a perfectionist then this is a sure fire way to make the ultimate homemade cake!  There's also a recipe for a gluten free version.
So.  There are a lot of options out there when it comes to sprinkles (or jimmies or quins), and quite often they are discounted seasonally!  Put them on a cake, put them in a cake, put them round the rim of your martini glass, wherever you like.  Just love them.
Happy Baking!
Eve x